2. Vaughn Hills
For a high resolution PDF map:
http://boltontrails.org/properties
2.Vaughn Hills
Size: 187 acres
Access: There are four main access points to this Conservation area: Woodside Drive, Bare Hill Road, Green Road (across from the intersection of Nourse Road) and Vaughn Hill Road. The Woodside Drive and Vaughn Hill Road entrances also have parking areas.
Description: The North Peak of Vaughn Hills is one of the highest elevation areas between Boston and Wachusett Mountain, offering panoramic mountain vistas. Trails also traverse pine forests, follow creeks and streams, abut beaver dams, ponds and open meadows. Hiking can be extended into Bower Springs via trailheads on Bare Hill Road.
2016 Property Updates
6.14 – Larry photographed two nests of Blue Herons from the pond loop trail.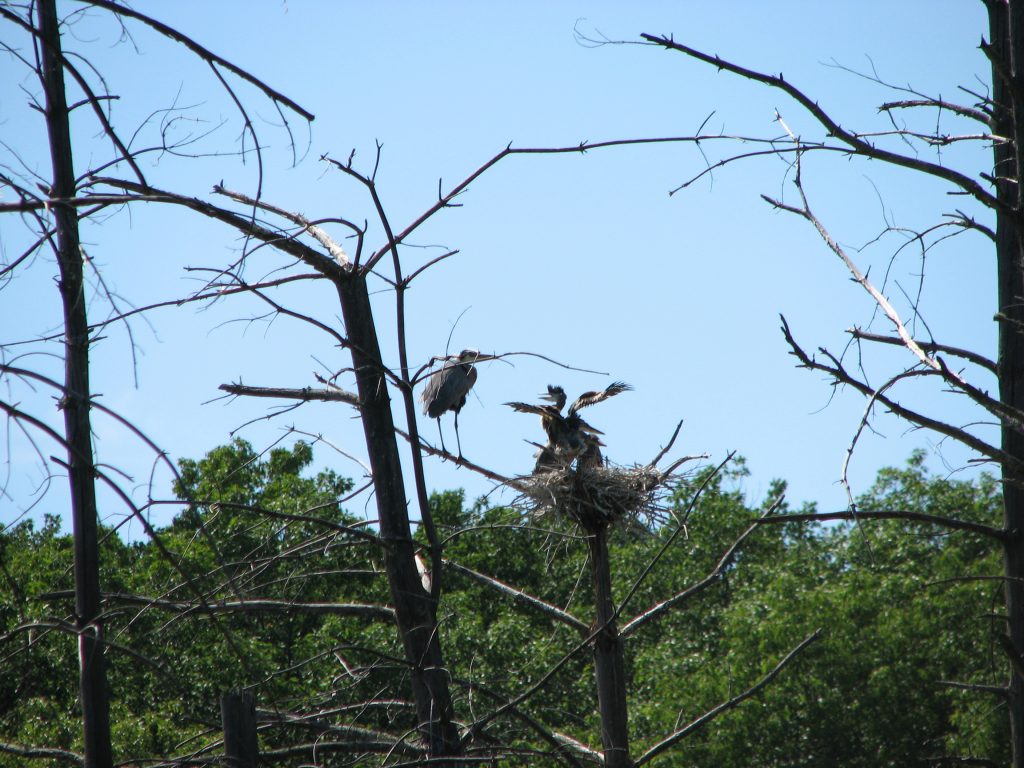 GPS Trail Route File Download – Available Now!
Due to the size and complexity of this conservation area, the Trails Committee has created a trail route GPS file complete with waypoint data.    This KMZ file can be opened in GoogleMaps, GoogleEarth, and in certain mobile device GPS applications.
Once installed, the trail user can "follow" the route on their device, and also make edits and additions to the GPS data.    Your GPS application may create variences in the field.
To download this .KMZ GPS route, enter the password "Bolton Trails" below to launch and save the file.  Please include the capital letters and the space as shown.  For a step-by-step tutorial on how to install and use these files on your smartphone click HERE.